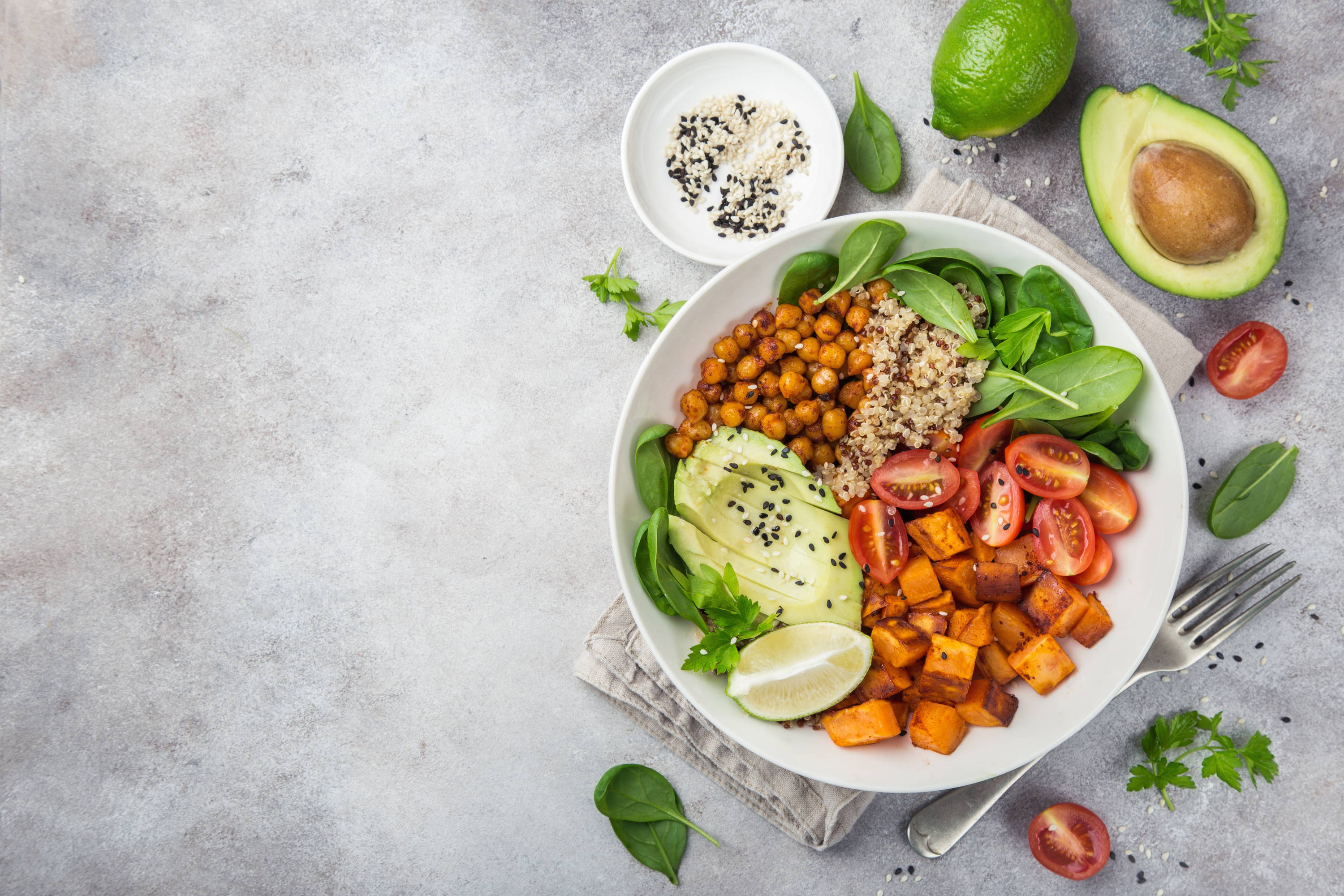 Have you noticed how a lot of vegans have a healthy, clear complexion? I personally know some vegan friends who just exude that enviable glow! Now it's no secret that a plant-based diet offers so much goodness to our skin, but with all the healthy food options around, where exactly do we start?
We've done the digging and picking, and here are our "best of the best" vegan foods for healthy glowing skin:
Walnuts

Flaxseeds

Avocado

Sweet potatoes

Dark chocolate

Spinach

Blueberries

Broccoli sprouts
Why these foods? Because they offer the best vitamins and minerals to the deepest layers of our skin -- and in excellent amounts! Let's take a closer look.
Vegan Diet Nutrients For Healthy Skin
First, a bit of science (because we're not just basing this on hearsay!).
There are certain nutrients that are good for skin health, and they mainly work in three ways. One, they help build the essential components of our skin, particularly collagen and elastin, so we get a complexion that's plump and less prone to sagging. Two, they are terrific antioxidants, protecting the skin from free-radical damage. And three, they are natural moisturizers, locking in that smooth, supple look and feel.
These are the top skincare nutrients that do just that:
You're likely already familiar with these nutrients because they are featured heavily in skincare products and research. But more importantly, you can easily find them in any vegan diet, with foods that are readily available in your local market!
So without further ado, let's get to our ultimate vegan grocery list for skincare.
The Best Vegan Foods for the Skin
WALNUTS
Most nuts and legumes rank high among healthy vegetarian foods, but the wonder walnut is by far THE essential nut for the skin. For one, it's the only nut with an outstanding omega-3 content -- 2.5 grams of ALAs per ounce, whereas almonds have zero! This nut is also packed with protein, and checks ALL the other nutrients on our skincare list. Amazing!
Skincare nutritional content per serving (1 ounce or 1 handful):
2.5 grams of ALA omega-3s; 4 grams of protein; 0.6 micrograms of vit. A; 0.39 milligrams of vit. C; 0.21 milligrams of vit. E
(Nutri info source: California Walnut Board & Commission; World's Healthiest Foods)
FLAX SEEDS
Like nuts, seeds are amazing little goldmines of omega-3s and protein. While sunflower seeds and chia seeds are excellent choices, they're edged out by flaxseed in both ALA and protein content. However, it's definitely not a bad idea to alternate between these different seeds to add variety to your diet.
Skincare nutritional content per serving (1 ounce or 1 handful):
6.4 grams of omega-3s; 5 grams of protein; 0.16 milligrams of vit. C; 0.08 milligrams of vit. E; and lots of great fibre!
(Nutri info source: Healthline; World's Healthiest Foods)